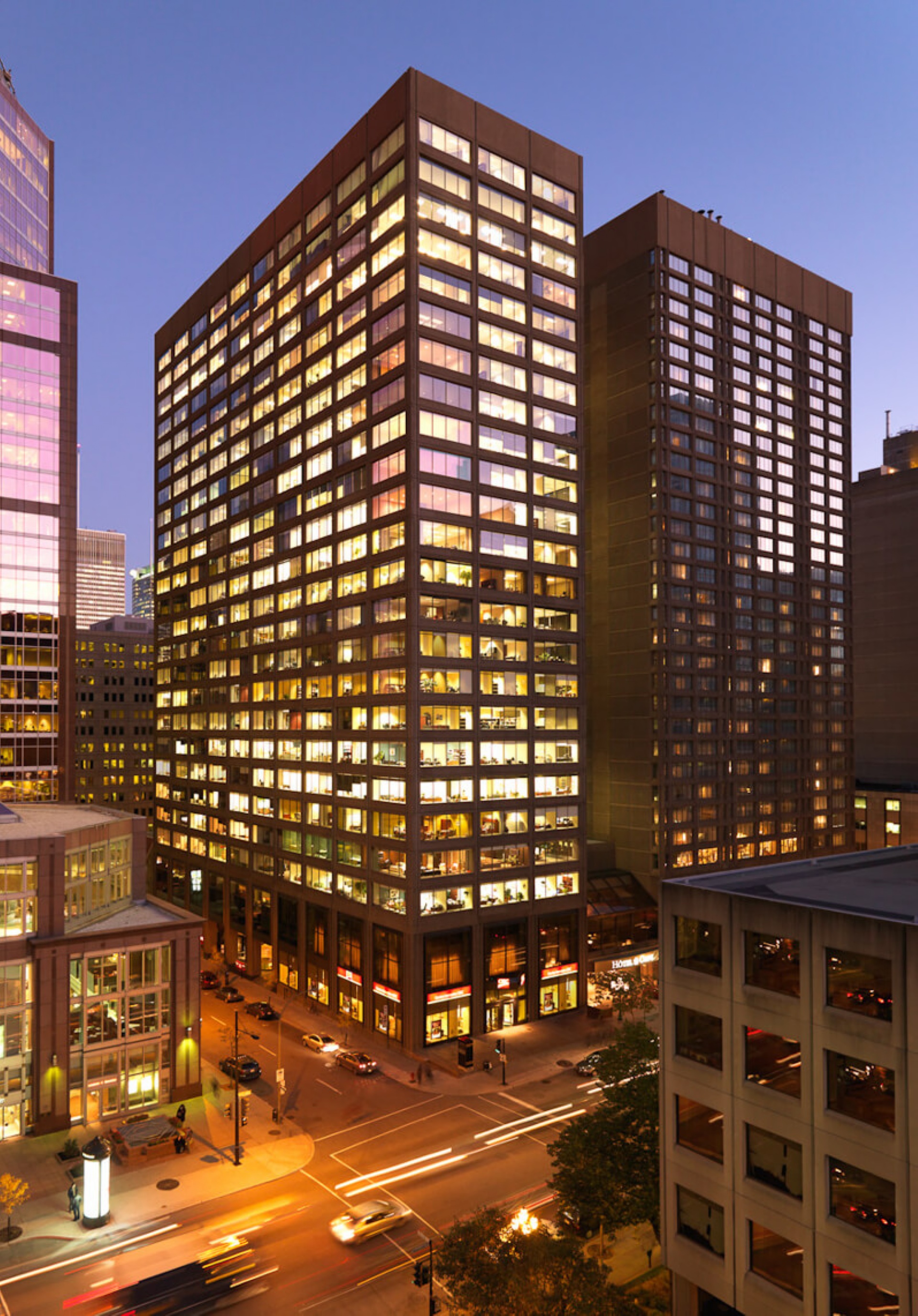 Commerical Sales Office
A landmark residential project needs a sales office to match. Groupe Brivia reached out to the team at Planit Construction with an idea for a luxurious Sales Office right in the heart of Montreals Downtown core. Their goal was to accurately depict the grandeur of the iconic 1 Philipps Square development and showcase their vision to prospective buyers and investors. Initially presented with a preliminary concept, our team undertook the project as a full Design & Build, developing plans and designs, and executing the construction portion that included all mechanics, electrical and custom finishing.

The 60 foot high ceiling was an impressive and important feature in the space. In order to highlight this architectural element, our designers conceptualized a large scale installation consisting of 25 flat screens, which our construction and electrical teams then prepared, assembled and mounted. The result was a sleek and attention-grabbing focal point, which was also a functional way to showcase marketing material across all of the screens.

Planit Construction completed the project in approximately three months, from the initial design meetings to the project handoff in the middle of September of 2019.