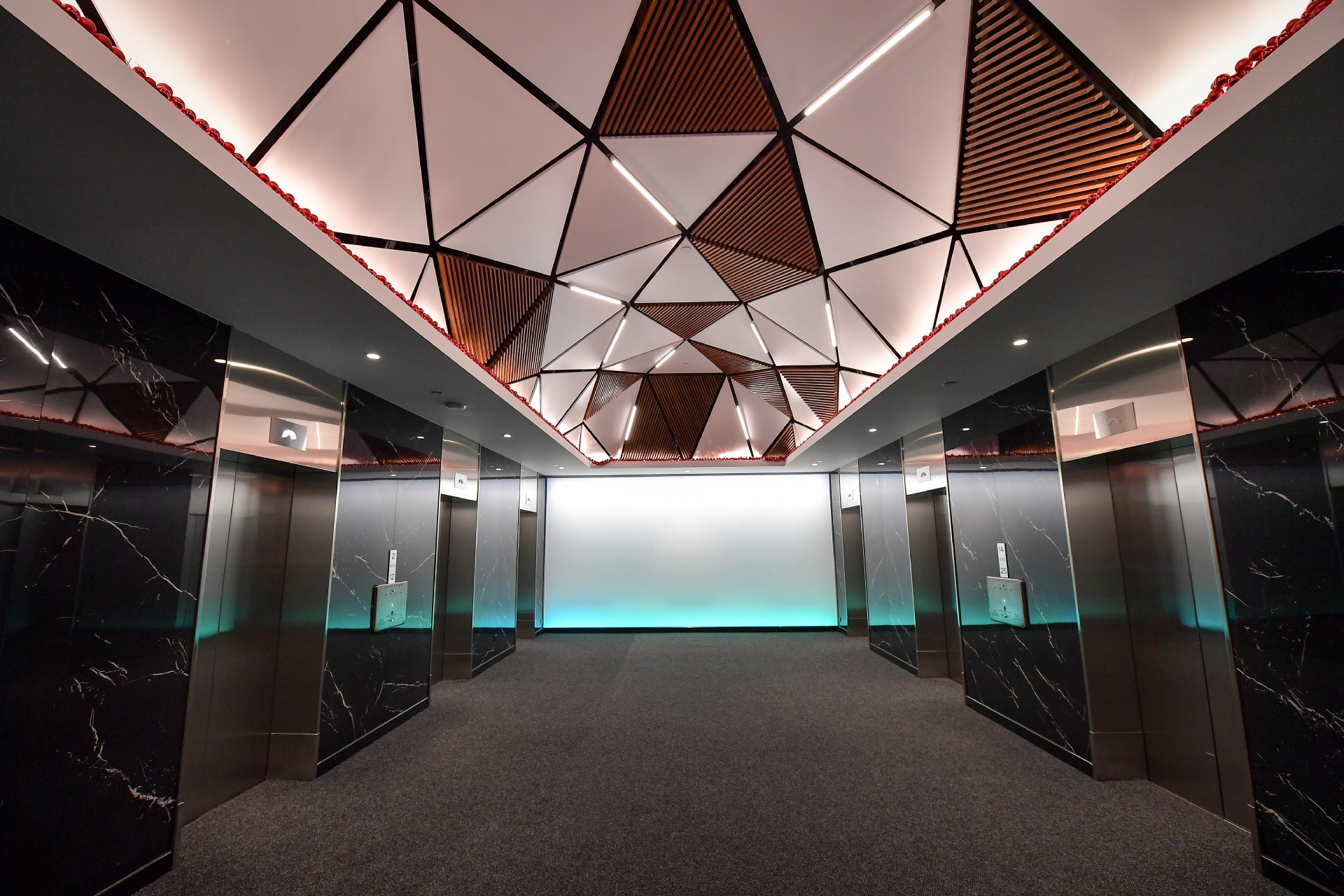 Commercial Lobby Renovation
Located in Montreal's financial district, 1010 Sherbrooke is among the Class A buildings offering office space in the Downtown core. Originally built in 1976, the building underwent a renovation beginning in 2019 to update the space. Planit Construction was brought on to manage and coordinate this project and our team worked on this Open Reno just as the pandemic grinded the world to a halt.

Despite the unforeseen logistical challenges due to the Covid-19 restrictions, the team was able to move forward with the project and continued work on renovating the entire lobby. The design called for some major changes, such as installing new integrated ceiling lighting, a custom glass display wall, capping the elevators and refacing the adjacent walls with large, sleek porcelain slabs. A brand new reception desk was also built and assembled, complete with its own integrated directory board with fire alarm, and custom controls.

The most unique and complex feature of the project was a custom made Armstrong ceiling, which is the first of its kind in North America. This geometric installation was is a Woodworks Custom Grille Panelled ceiling, conceptualized by the designer and architect of the project. Planit Construction worked with the design team at Armstrong Ceilings to install all of the panels, and the end result was an intricate and unique focal point that conveys the luxury and attention to quality and detail that we always strive to achieve.